Solar module buyers: We're here to make your job easier.
You probably have your solar module procurement process dialed in. Perhaps you run an RFP or gather some manufacturer quotes, seeing what pricing you can get for panels that pass your internal or financing requirements.
What if you could easily see and compare all the vendors on the market that met your criteria before picking up the phone? What if you had an analytics engine that ran the numbers for you instantly so you and your teammates knew how to squeeze the most value out of a decision? What if you knew that, in the end, you were getting the best deal based on the experience, expertise and buying power of your procurement platform?
We have a tool that can simplify your process, saving you time and enabling you to achieve more. Submit your next project in the Anza app to see what we can give you.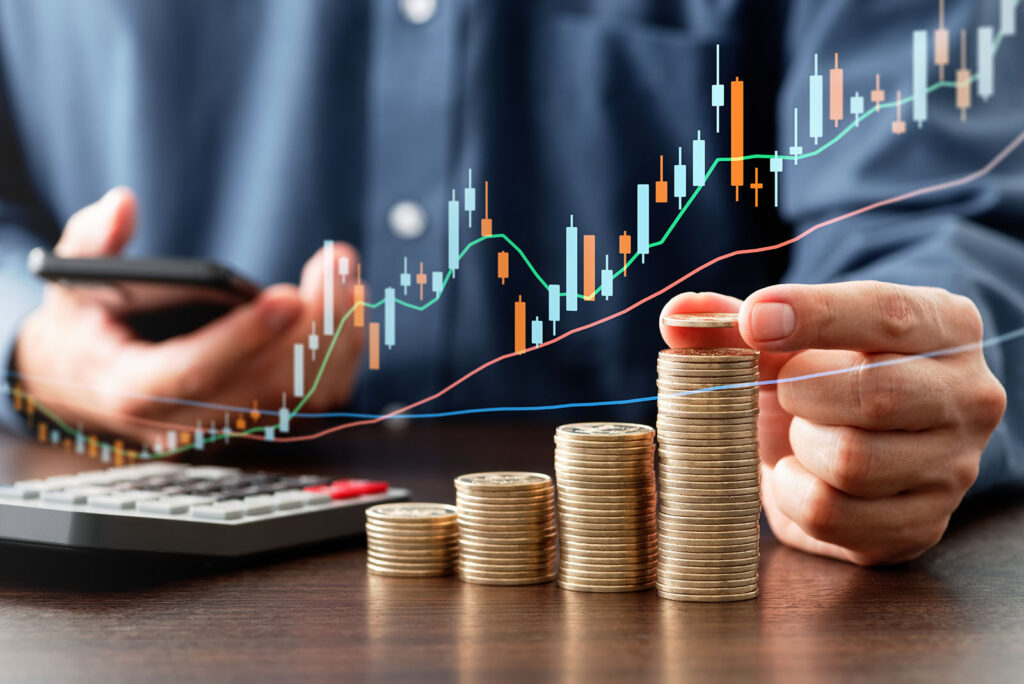 BUYER BENEFITS
Know You're Getting the Best Deal
Through our long-standing solar module manufacturer relationships and buying power at the multi-gigawatt scale, we provide you with attractive pricing. We have 30 solar master supply agreements executed, covering about 95% of the U.S. module supply. In these agreements, we've pre-negotiated terms such as lower upfront deposits, policy-related delay recourse, forced labor exclusions and custom warranties. Not only can you get the best deal through Anza, but you also can lock it in within days of selecting your ideal product.
BUYER BENEFITS
Quickly & Easily Select the Right PV Module
Through our platform, get on-demand access to all vendors and product data. You have the ability to evaluate more vendors with Anza than you would otherwise. With advanced filtering, you can quickly see which products and vendors meet your criteria. No need to settle for choosing a PV panel based solely on price. With Anza, you can easily evaluate how the module selection will impact the balance of system costs and production-related revenue to increase profits. Learn more about why shopping by value increases returns.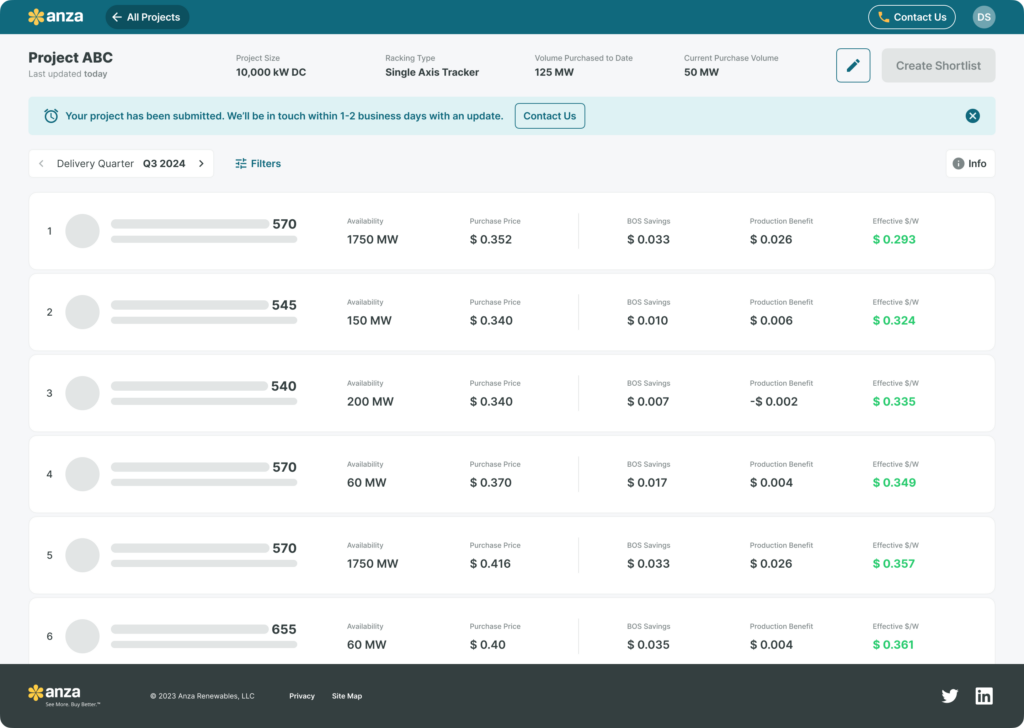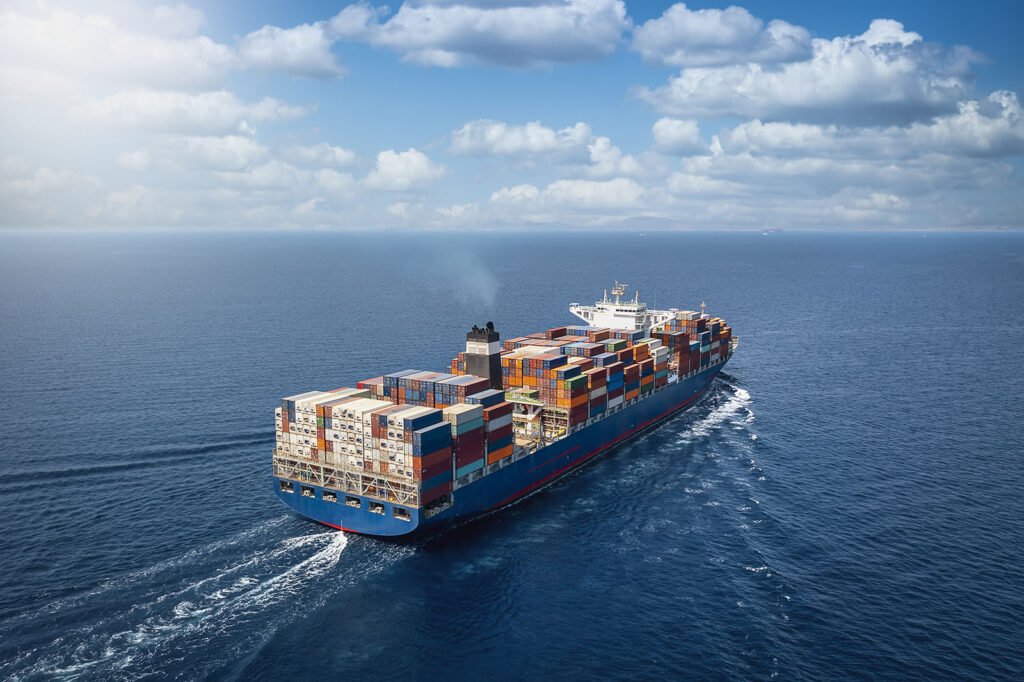 BUYER BENEFITS
Unload the Logistics Management to Us
You've done the important part of selecting your optimal PV module and flexing your negotiation skills. Now, leave the rest to us. Our Customer Success team will track and report on the status of all solar module manufacturing, inspections, and deliveries. They work with you to promptly solve problems to ensure your project schedule stays intact. They manage the details, so you don't have to.
Anza Features for Buyers
Search for solar modules for your specific project or portfolio.
See a list of available PV modules ranked by lowest Effective $/Watt, taking into account install cost, efficiency and form factor on demand.
Compare manufacturers, product information, module prices, balance of system costs, production revenue and Effective $/Watt instantly.
Edit engine input assumptions to dial in your solar module recommendations, including indicating if the project is part of a portfolio, PPA terms (e.g., value of energy, escalation rate, discount rate, term) and system details (e.g., AC size and ground coverage ratio).
Filter modules by delivery quarter, Tier 1 status, TopCon technology or U.S.-made cells.
Select modules to create a shortlist based on your internal and financing criteria.
Receive email notifications when pricing and availability change.
Get best and final shortlist pricing for your top choices.
Upload and save an unlimited number of projects in the application.
Learn how Anza can transform your solar & storage procurement.