A better, more cost-effective way to buy & integrate energy storage equipment.
Anza's BESS procurement and services offering puts you in control, increases flexibility and saves money compared to purchasing a full wrap through a traditional integrator or EPC. We enable you to buy DC blocks directly from a cell manufacturer. Our deeply experienced technical team sits on your side of the table, from strategic sourcing and integration drawings to proactive problem solving and commissioning to deliver a battery system that works.
Anza's Battery Energy Storage System Offering
We match containerized direct current (DC) block products from the world's leading cell manufacturers with the most appropriate power conversion system (PCS) and energy management system (EMS) for your project size and use case.
We've kicked off the negotiation process by creating master supply agreements with pre-negotiated terms and custom-negotiated warranties, which we pass on to you. This way, you have a direct line of recourse with the manufacturers should any problem arise.
Through Anza, you have more energy storage product flexibility and choice and a more cost-effective solution, no matter if you are buying for a commercial or utility-scale battery storage project.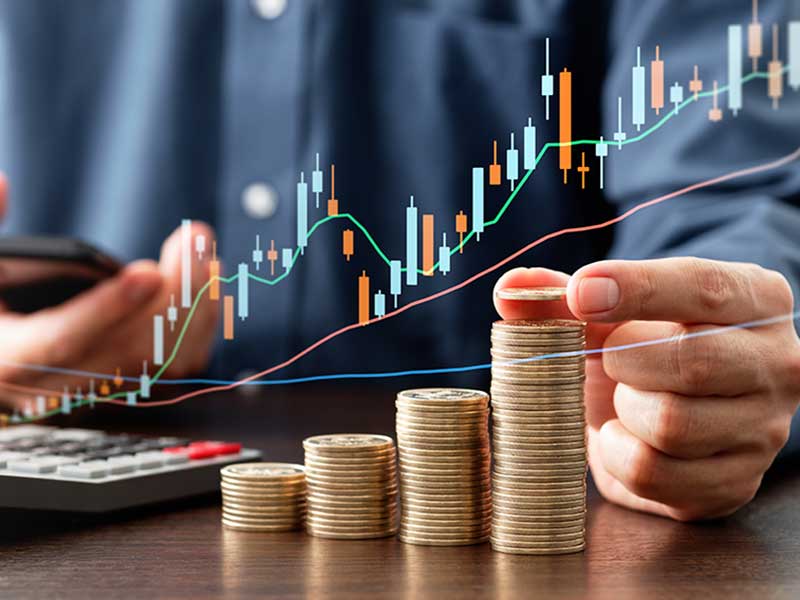 BUYER BENEFITS
Know You're Getting the Best Deal
Anza has supply agreements in place with many of the world's leading DC block and PCS providers. These agreements include competitive pricing, payment terms, extended warranties and preventative maintenance. Through our long-standing relationships and gigawatt-scale purchasing power, we can offer more attractive pricing than traditional integrators and EPCs.
BUYER BENEFITS
Gain a Savvy Technical Team
Anza's energy storage leadership built the energy storage division at Borrego in 2016. Since then, our team has successfully purchased, integrated and overseen the installation and commissioning of over 55 energy storage projects. These projects range in size from 5 to 200 MWh. They include stand-alone storage, DC-coupled and AC-coupled architectures, and have incorporated products from nearly every major manufacturer.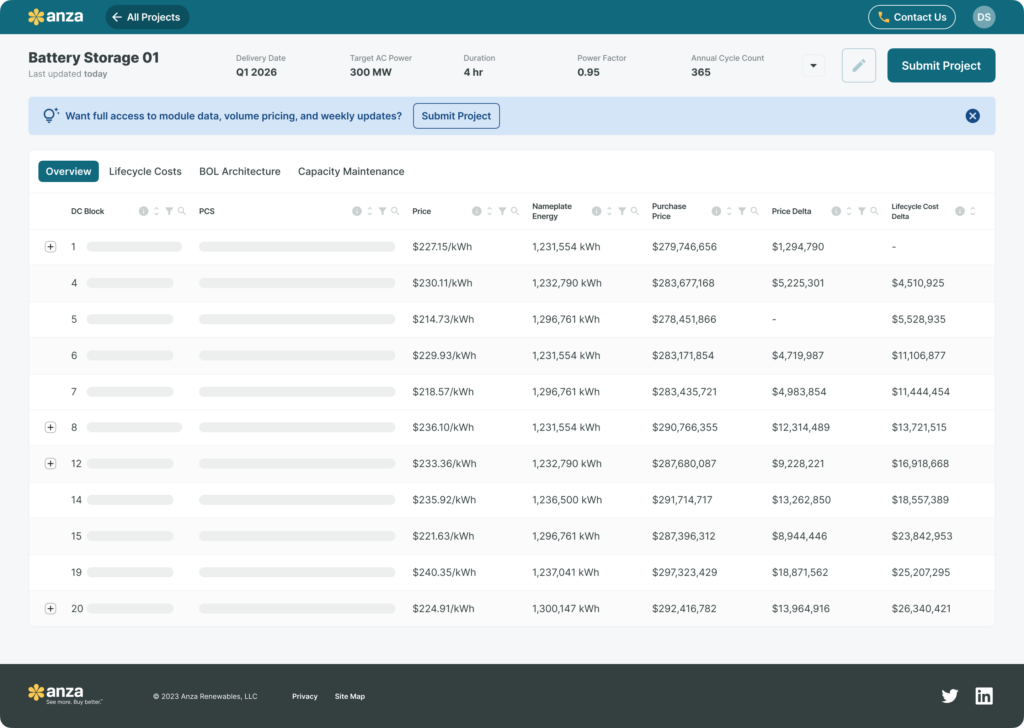 BUYER BENEFITS
Let Our Engine Do The Hard Work For You
Once you submit your project in the Anza app, you'll see our project-specific recommended battery energy storage system configurations. Our technology ranks options based on total life-cycle cost – instantly. As part of this calculation, we provide the optimal battery augmentation schedule for your project. From there, our technical team will provide due diligence on the products and manufacturers to help you determine the best equipment for your project.
BUYER BENEFITS
Unload the Logistics Management to Us
You've done the important part of selecting the optimal BESS equipment and flexing your negotiation skills. Now, leave the rest to us. Our Customer Success team will track and report on the status of all battery storage manufacturing, inspections, and deliveries. They work with you to promptly solve problems to ensure your project schedule stays intact. They manage the details, so you don't have to.
Anza Features for Buyers
Search for BESS equipment for your specific project details and timeline.
See a list of available DC block and PCS configurations that our technology engine ranks by lifecycle cost, taking into account install cost, preventative maintenance, augmentation costs and extended warranties.
Compare manufacturers, product information, BESS prices, operating costs, and lifecycle cost on demand.
Receive email notifications when pricing and availability change.
Edit engine input assumptions to dial in your energy storage recommendations, including preventative maintenance duration, product warranty duration and other system technical characteristics.
Evaluate your project's capacity maintenance strategy by what is optimal from a cost perspective or overbuilding only. Download the complete data file to dive deeper into our analysis.
Upload and save an unlimited number of projects in the application.
Learn how Anza can transform your solar & storage procurement.